The 2010 edition of the Saint Étienne International Design Biennial presents as yet undiscovered talents from all over the world all along the exhibitions put out by various curators. Spain and Belgium, both ensuring the 2010 presidency of the Council of the European Union, unite in two particular presentations. Three other countries will also be introduced: Japan, Finland and China.
Living Spain 2010 /
Design Espagnol et qualité de vie (Spanish design and quality of life)
Marcelo Leslabay
Building on the success of the 2006 edition, Marcelo Leslabay, the exhibition's curator, suggests that LIVING SPAIN 2010, developed by Spanish designers, will help us discover new ways in everyday life. He selected works designed by young professionals and put out by Spanish companies already known as prestige brands throughout Europe: Martin Ruiz de Azua, Eli Gutierrez, Jaime Hayon, José Alberto Gonzalez, Nani Marquina, etc...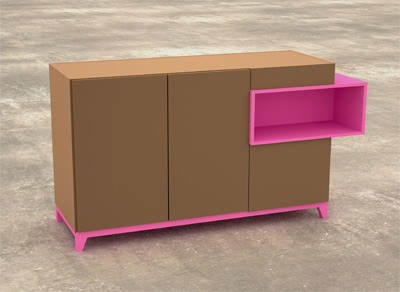 Ceronte,
José Alberto Gonzalez
, 2008
Fighting The Box /
6 designers Belges / 6 histoires derrière les produits (6 belgian designers / 6 stories behind the products)
Curators : Giovanna Massoni - Dieter Van Den Storm
This exhibition is the result of a desire shared by two curators – Giovanna Massoni and Dieter Van Den Storm. It explores the repositioning of (Belgian) design into the reciprocal perspective between creative language and industrial syntax, the removing of it from the ambiguity expressed by the media and the reasserting of the primary objective of a product, the permitting of cultural innovation and perception of it as responsible consumer goods, and the result of the complex relation between the role of the designer and that of businesses, something which is essential in sustainable research and innovation.
Six personal features will be unravelled in Saint Étienne, in a partnership with the Centrale Electrique which is now presenting the 20 designers of the original exhibition: Bram Boo, Jean-François D'Or/Loudordesign studio, Nedda El-Asmar, Xavier Lust, Lucile Soufflet and Diane Steverlynck expressing their approach to design, when faced with the limitations of industrialization.
www.lacentraleelectrique.be

JAPAN

WA: L'harmonie au quotidien
Curators: Hiroshi Kashiwagi / Masafumi Fukagawa / Shû Hagiwara / Noriko Kawakami
Japan has a particular place of honour this year and it is going to reveal the ambivalence of its culture with the help of two singular exhibitions. Here is the selection of works presented in the exhibition - Wa : l'Harmonie au quotidien is meant to be a representative selection of everyday objects in Japan. Divided into twelve typologies of use – wrappers and bags, bath items, toys, lighting devices, etc, these objects will reflect the Japanese traditional conception of harmony called 'wa', which conciliates antagonistic notions.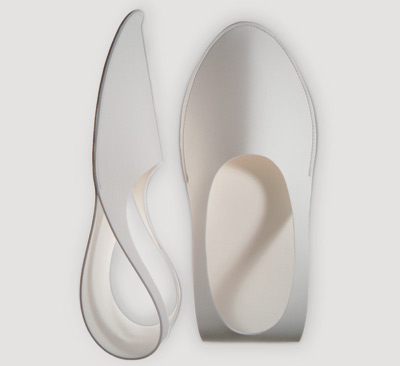 Naoca,
One piece Slippers,
Naoko Hirota (Hirota Design Studio)
, 2004


De Muji à Hello Kitty,
la culture Japonaise de l'alimentation
Curator: Shoko Muraguchi
The second exhibition will open its doors as a Japanese-style convenience store !
From the refinement of preparation and presentation utensils to the profusion of wrappers and packaging, via the ingenuity of some takeaway dishes or fast home-made meals, this exhibition will be the opportunity to learn about Japanese food design - lying between modernity and tradition, simplicity and kitsch.
This is certainly one startling depiction of Japanese culture!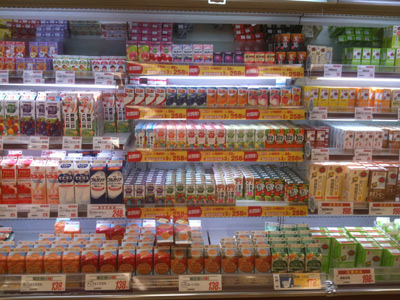 Ray drink in a supermarket in Tokyo,
Shoko Muraguchi
FINLAND
Sami Knife
Curator: Simo Heikkilä
The wish to present Leuku knives - traditionally handmade by the Sami people, is behind this exhibition, due to their slow disappearance as a result of the more competitive prices induced by mass production. Finnish designer Simo Heikkila, who is this exhibition's curator, called upon most renowned designers - Konstantin Grcic, Ronan and Erwan Bouroullec, Naoto Fukasawa, Jasper Morrison, etc, to redesign this knife and give it new existence. Approximately 20 pieces will be displayed at the biennial.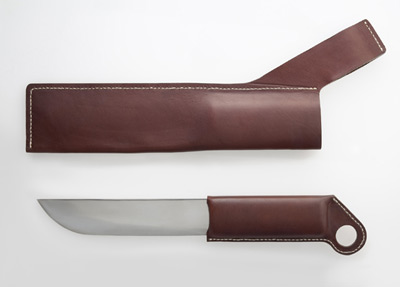 Konstantin Grcic,
protomaker : Pekka Tuominen, steel, leather, © Sami knife project, 2009, photo: Chikako Harada
CHINA
Street Made
Curator: Jennifer Rudkin
The objects presented here were designed during a workshop session by design students from East China Normal University (Shanghai); they bear witness to the strong tradition of street culture in China. The collection of street furniture designed by the students was inspired by the improvised furniture set up by shop owners and the people living in the districts of Shanghai.